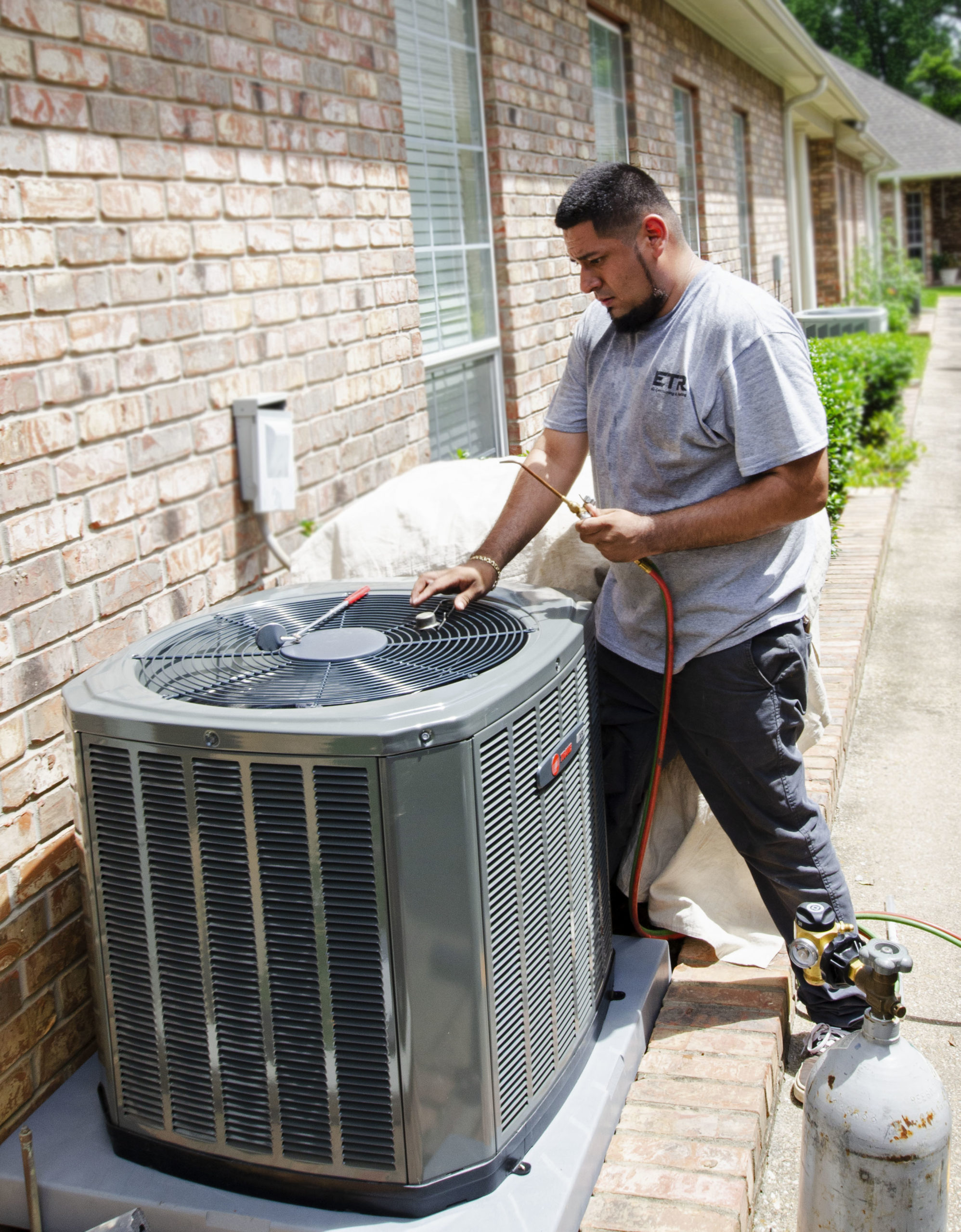 ETR Can Help You With Your Residential HVAC Needs From Start to Finish!
ETR, a local air conditioning and heating company handles all facets of residential HVAC, including new home construction and AC and heating replacement of existing HVAC equipment, in the Greater East Texas area including: Longview, Tyler, and many more!
If you are building a new home and need a full HVAC installation or need to replace your ac and heating unit in your current home, ETR can help design and install the unit specific to your home and comfort. At ETR, we do not believe in one size fits all when it comes to home air conditioning and heating systems.
At ETR, not only do we provide expert AC Installation for homeowners, but we are known for being a trusted AC repair company nearby and convenient for our East Texas homeowners and neighbors when you need us. The importance of having a local HVAC company available when you need them can't be stressed enough!
ETR HVAC employs 6 full time estimators/designers with more than 50 years of combined experience in AC and Heating design.
Our HVAC technicians are equipped with the latest computer technology to offer the customer the highest level of AC efficiency and comfort design for any size home.
ETR offers a complete AC System design/build program with in-house engineering and design to meet all your construction needs.
Whether a residential or commercial HVAC system installation, we meet with the owner at the project's inception to develop efficient AC/ Heating solutions while maximizing value.
Our HVAC engineers are experts in the field and stay on top of the latest, cutting edge engineering designs for both Commercial AC and heating systems and Residential HVAC systems.
The HVAC project's comfort levels, temperature, and humidity requirements are all addressed during design to further enhance the AC and heating comfort systems according to your specific requirements.
Click here for Commercial Installation