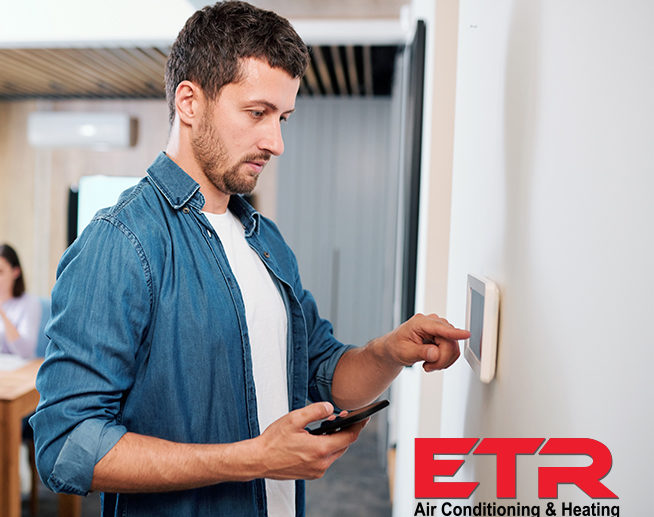 ETR: East Texas Refrigeration, with locations in Tyler & Longview and serving all of East Texas, wants to help save you money on your HVAC systems. A few tips and tricks can go a long way with your air conditioner and furnace systems and your pocketbook!
The new year is the perfect time to commit to checking your air conditioning, heating, and furnace systems to ensure they're in good working order.  There's nothing worse than losing heat in the middle of winter or losing a/c in the middle of a hot Texas scorcher.
ETR has compiled a list of do it yourself HVAC maintenance tips, as well as suggestions for when it's a good idea to call a professional HVAC service.
The best HVAC companies, such as ETR East Texas Refrigeration, have emergency ac and heat repair and emergency service technicians standing by, but hopefully, it doesn't have to get to that point.
It's just like your grandma always used to tell you: An ounce of prevention is worth a pound of cure.
Check and replace air filters before they become a problem. If you notice issues with your cooling or heating system, check and replace the filters first to see if that fixes the issue. Cleaning and changing a filter is much less expensive than the alternative.
Also, clean those air filters! This can also save you on energy costs. If the system has to work harder, it uses more power and costs you more in utility bills. Cleaning the filters is simple and something you can do yourself.
There are some basic guidelines you can follow that will help ensure your systems continue to work smoothly. If you have a larger, 4-5 inch filter, you only need to change it every six to twelve months. For smaller filters such as one or two-inch, those should be changed every month or two.
The times to change your filter will vary depending on your situation. If you have pets, live on a dirt road, near a construction site, or in a place with lots of debris from trees, grass, and plants, you might need to change your filters more often.
If you're experiencing issues or a change in airflow, do a thorough check of all ducts and vents. You want to make sure none of them are blocked on the inside or outside. Sometimes it's as simple as removing a piece of carpet, furniture, toys, blankets, or clothes from a vent or duct.
While you're checking, give the vents a wipe down to help keep surface dust from collecting.
Have you checked the batteries on your thermostat recently? If something isn't working, check and make sure your batteries are still in good working order.
Also, go through and check all the thermostats in your house to make sure they're all working correctly.
Do routine checks of your outside HVAC system.
All sorts of outdoor debris such as sticks, leaves, and grass can get pulled into the fan and block the unit's ability to pull in air. This is an easy fix. Make sure there aren't leaves, bushes, trees, or outdoor household items within a minimum of three feet from your unit to make sure it's able to receive proper airflow.
You can rinse debris out of your unit yourself with a garden hose. Just make sure you turn off the power first and give it some drying time after cleaning.
If your outdoor HVAC system is near areas with grass or weeds, make sure none of the wires have been cut or compromised by a lawnmower or weed eater.
This may sound obvious, but make sure the unit is turned on. Sometimes issues can cause the breaker to trip and the unit to lose power. Before picking up the phone, make sure the system's breaker is turned on and functioning correctly.
A lot of issues can be spotted with the naked eye. Perform regular visual inspections of your systems and keep a lookout for condensation buildup, leaks, dirt, or freeze-ups.
Additionally, if you hear strange noises coming from your HVAC system, don't ignore them. They might be an easily identifiable sign you need to have it checked.
While you can conduct basic inspections and minor ac maintenance, it's a good idea to have a professional such as an ETR certified technician from East Texas Refrigeration conduct an annual maintenance inspection.
ETR offers convenient maintenance plans that offer savings, convenience, and peace of mind. Spending the money on a twice a year inspection by an HVAC professional could save you money down the line. A technician will be able to spot and fix potential problems before they cost you money in air conditioner and furnace breakages, a/c repairs, and expensive part replacements later.  Give us a call and let us know how we can help you in 2021.