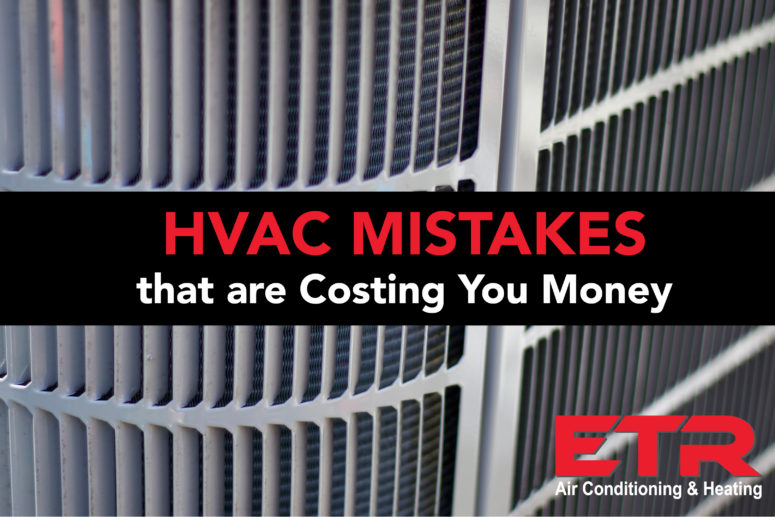 We're all looking to save money on our utility bills in today's economy.
One great way to do that is to make sure you're not making simple mistakes that are costing you money when it comes to your Air Conditioning and HVAC system.
From learning how to properly use your programmable thermostat, to cleaning/replacing your air conditioner filters and cleaning ductwork, to using state of the art products and diagnostic equipment to determine what's happening in your HVAC unit, East Texas Refrigeration in Tyler, Texas, wants to help make sure you don't make these mistakes.
Here are 5 Air Conditioning and HVAC mistakes you can easily avoid!
Not Changing Your Air Filter
Air filters are one of the most important components of your air conditioner and heating/furnace unit. They're often the culprit for costing you money in expensive repairs when you don't clean, inspect, or change your filters when needed.
When your air filter becomes dirty, air doesn't flow through it properly. This is especially true in areas like East Texas, which can produce everything from heavy dust to lots of pollen.
When the filter isn't running right, the whole AC unit uses more electricity. Not only is this hard on the unit itself, but it also means you're paying more for your electricity bill.
If you continue to neglect your filter, it can cost you a lot more than your monthly bills. You might have to replace other expensive parts and possibly even need a new air conditioner if the filter isn't cleaned and/or changed when it's time.
Schedule regular checkups on your filter, and the entire unit, at least every six months, to make sure it's running properly and not costing you extra money. Planning to do a seasonal maintenance checkup ahead of time with your experienced local HVAC technicians makes regular checkups easy.
Use the Programmable Thermostat
Today, more HVAC units come with programmable thermostats that allow you to regulate the temperature of different rooms and your home at different times of the day. If you just keep your thermostat running at the same temperature all day and night, you're losing money in utility costs. Your unit is running when it doesn't need to be.
If you're able to keep different rooms temperature-controlled, program your thermostats for a comfortable atmosphere in the rooms you'll be in, as opposed to trying to keep the entire house the same temperature.
At night, when it's cooler, set your thermostat to accommodate a cooler temperature and save money on your electric bill by not running your AC harder than it needs to.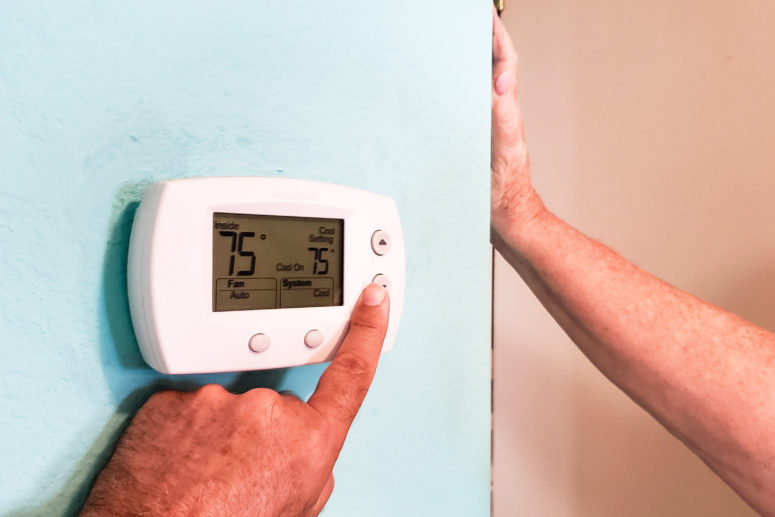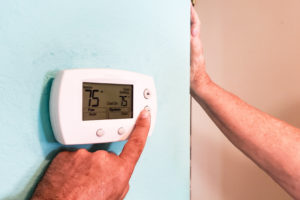 Don't Forget About the Outside Unit!
For many of us, our only focus on our AC is the unit in the house that keeps us cool and the remote to control it. But the outside unit shouldn't be forgotten.
Too often, the outside unit becomes hidden by bushes, trees, flowers, or shrubbery. While this might be purposeful because of looks, it's not good for your air conditioner.
Your air conditioning unit needs free, unrestricted air space to function properly and efficiently. Debris from leaves, sticks, and bushes can clog the unit, causing it to stop working well. At least annually, inspect your outside unit, and make sure everything is unobstructed and working as it should.
Don't Skip Scheduled Maintenance
We've said it before, and we'll say it again—preventative maintenance and inspections save you money.
By catching issues before they become big problems, you're helping make sure your HVAC unit is always running efficiently and at the best of its capability.
Some HVAC issues are immediately noticeable, but others would only be obvious to a trained technician.
Have a specialist inspect your HVAC unit at least twice a year (spring and fall are good times). You can make sure any problems that might be developing are fixed before the issue becomes expensive and could result in needing to replace your unit altogether.
Admit When It's Time for a New HVAC Unit
Sometimes, the best way to save yourself money, in the long run, is to invest in a newer, more efficient model. If your air conditioner, heater, furnace, or natural gas unit is older and not working efficiently, guaranteed it's costing you money in utility costs.
Purchasing a new HVAC unit will mean spending money outright. Still, with more state-of-the-art settings, programmable thermostat options, and energy-efficient components, it will save money on your electric bills within the first month of operation.
Call our local HVAC experts today at ETR, and see what air conditioning options are best for you!