We Can Help You With Your Commercial HVAC Needs From Start to Finish!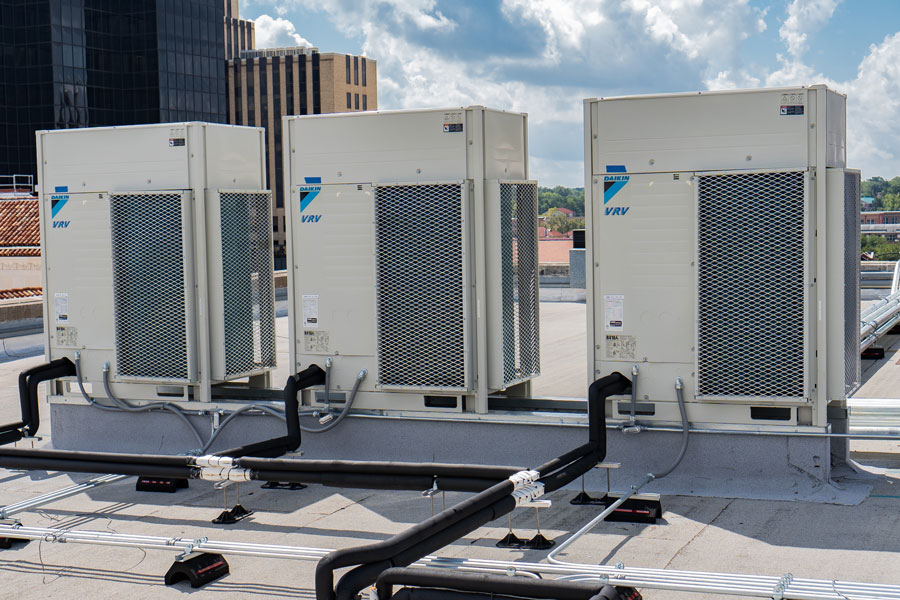 Unsurpassed in the commercial HVAC industry, ETR strives to meet all scheduling requirements for any size project with strong manpower and sheet metal capabilities. Fully bondable and insured up to $5 million, we specialize in all commercial, industrial, institutional HVAC, DX systems, chilled water systems and Daikin VRV systems projects.
ETR offers a complete design/build program with in-house engineering and design to meet all your construction needs. Either residential or commercial, we meet with the owner at the project's inception to develop efficient solutions while maximizing value.
The project's comfort levels, temperature, and humidity requirements are all addressed during design to further enhance the comfort systems according to your specific requirements.
We serve all of North East Texas with our commercial installation department.