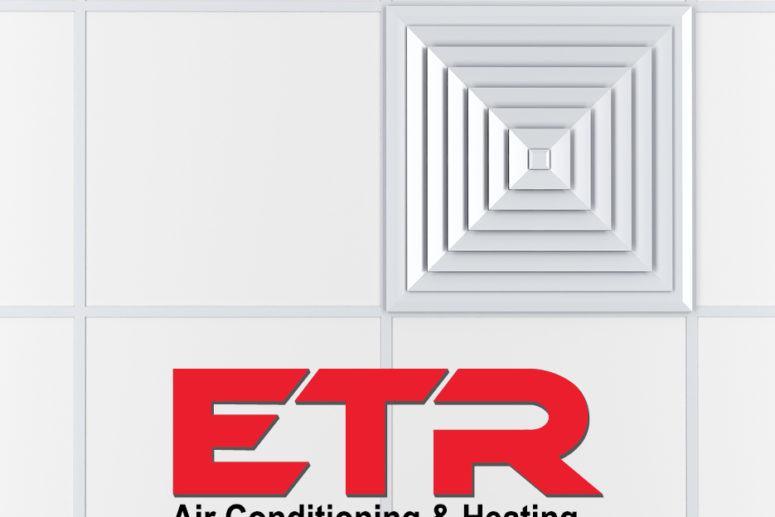 Do you want to achieve maximum energy efficiency with your HVAC system and be more sustainable?
East Texas Refrigeration in Tyler, Texas, knows everyone wants to save money on their bills, but how can your HVAC system help?
Here are some tips for ways to make your HVAC system run as efficiently as possible to save you money, be more sustainable, and keep your heating and air conditioning system in the best working order:
Maintenance is KEY
Ensure your HVAC unit is working to the best of its capabilities at all times with regularly scheduled maintenance. These checkups can make all the difference in ensuring your unit is working efficiently.
Local HVAC repair businesses offer a range of options when it comes to maintenance. It's not just about air conditioner repair or an occasional checkup on your natural gas or propane furnace.
Heating and cooling companies like ETR use state-of-the-art products and diagnostic equipment to ensure the safety and security of you and your home, as well as the maintenance of your air conditioner or furnace. We even offer a professional HVAC maintenance program that you can be a part of to schedule air conditioner repair/heater repair and maintenance regularly and on time.
Cleaning your HVAC ductwork is not something you want to DIY.
Call and schedule seasonal maintenance checks to keep your heating and cooling systems working at their best.
Part of the inspection should include checking that no debris is blocking or clogging your unit, causing it to function poorly. This includes outside yard detritus such as sticks, leaves, bushes, and trees. This kind of debris can block the unit's airflow, making it work harder or sometimes not at all. You don't have to rely on your trusted local HVAC technician to inspect the outside unit and remove debris—this is also a regular inspection you can do on your own.
In addition to scheduled maintenance with the professionals, there is some maintenance you can easily do yourself. This can include changing the filters regularly and, at the very least, checking them often to ensure they're clean.
Your air conditioner filter is one of the key components in keeping the unit working correctly and efficiently. Clogged filters slow air flow and make your air conditioner or furnace work harder to heat or cool your home. Changing your filter is an easy way to make sure your HVAC units are working well.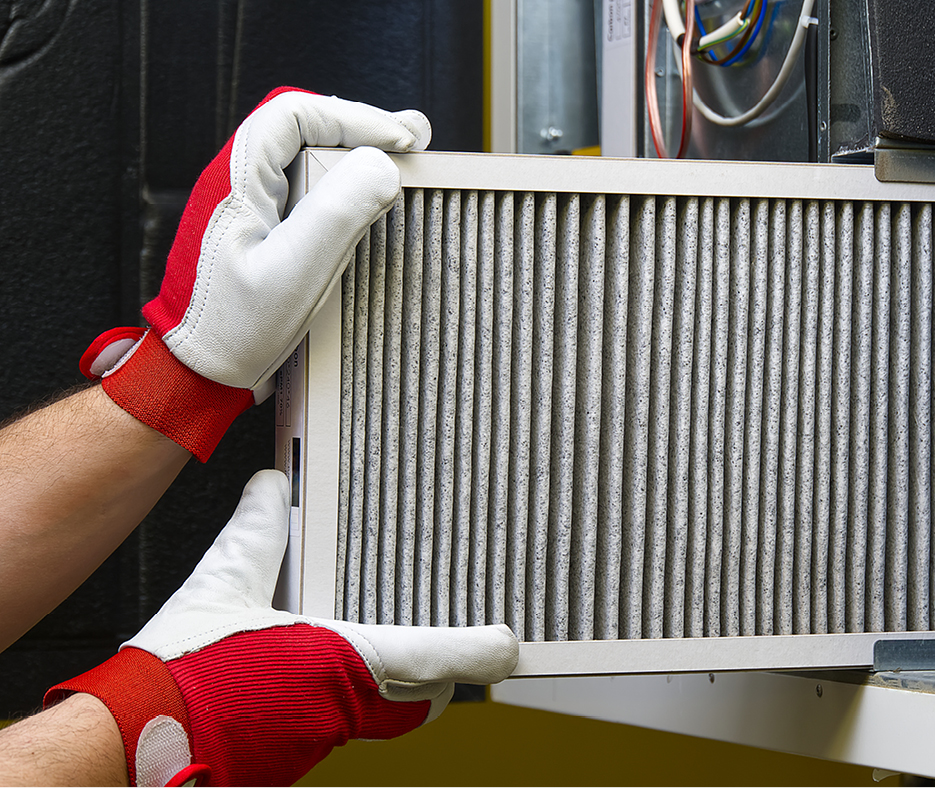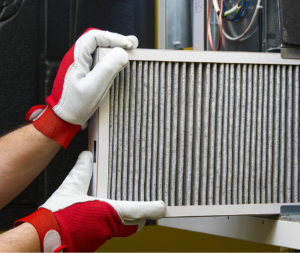 HVAC System Repairs
If you aren't ready to invest in a new heating system, repairing your old one is always possible.
Do you have an HVAC system that you've maintained but perhaps isn't working as efficiently as it should be?
Call your trusted local HVAC technician, and see what they recommend to get your heating and cooling system running at maximum energy efficiency. They might suggest replacing older parts with newer, more efficient ones, such as a new compressor or other small measures to economize on efficiency.
Another good cost/energy-saving measure is to install a programmable thermostat. A programmable thermostat helps make sure your house stays at a consistent temperature, and you can even change some from room to room.
Sometimes, only a little updating is needed to make a big difference!
Insulation
A well-insulated home and ductwork network can make an enormous difference in how efficiently your home retains the cool air on hot days and warm air on cool days.
When was the last time you had your home's insulation inspected?
Do you know how old the insulation on your ductwork is? If it's in good working order?
Insulation is a relatively simple way to ensure your HVAC system works its best. Too often, people forget about this seemingly simple detail, but it's an important one. We too often assume that insulation is only for cold weather houses, which isn't true! Insulation is important in any climate to help regulate household temperatures.
Closing Blinds and Curtains
Sometimes, it's the little things that make a big difference. Summers are hot in East Texas, and the sun can be scorching. When you're too warm, you go in the shade. You can do the same for your home by closing the blinds and curtains.
In the hot summer months, there are small but very helpful things you can do around the house to make sure the cooling system is working efficiently. Before the sun gets to its hottest point in the day, make sure your curtains and blinds are closed. The type of radiant heat that comes in at the hottest times of the afternoon makes it so that your AC unit has to work harder—and less efficiently. Make sure sunlight isn't heating your home and causing your air conditioner to work excessively.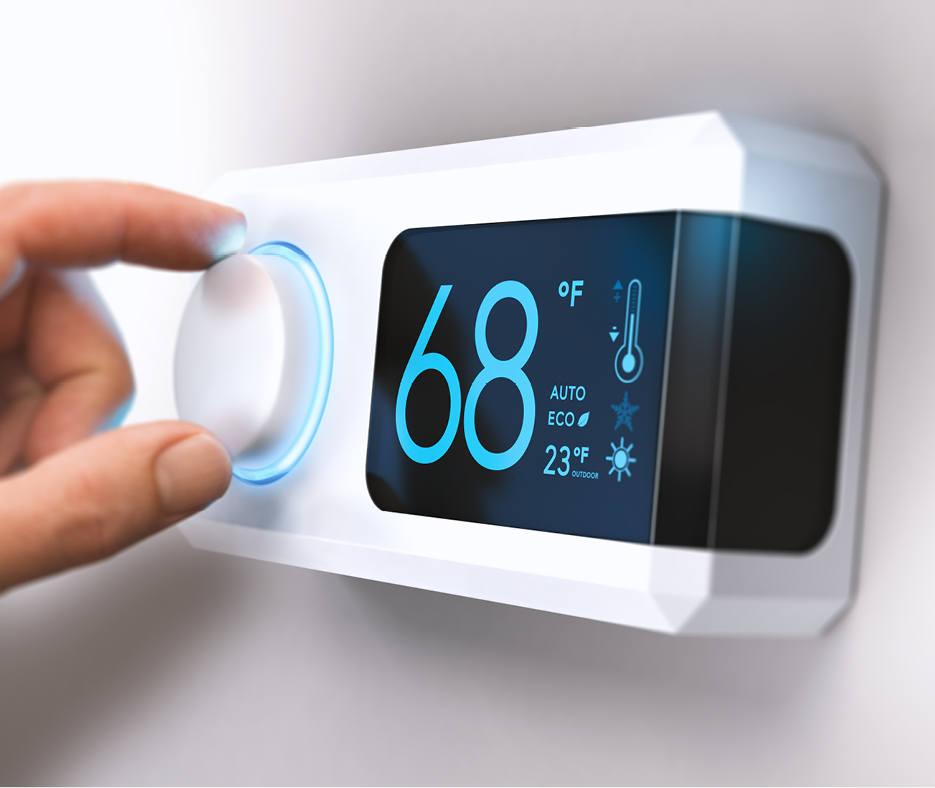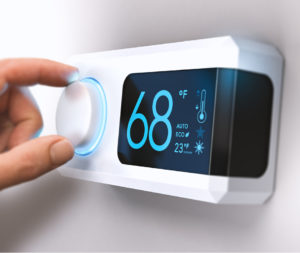 A New HVAC System
There's a chance that, after the inspection, your HVAC maintenance expert will advise you to replace the older unit with a more efficient HVAC system. In some instances, repairing the old system will cost more than replacing it.
In this case, you'll want to go ahead and get a new air conditioner or furnace. While it might be expensive at the outset, a new system will have the latest energy-efficient heating and cooling technology. This means you'll save money on utility bills as soon as you start using your new HVAC system.
Call your local HVAC technician at ETR with 2 locations to serve you, Tyler and Longview, and schedule a maintenance inspection. Ask what you can do in your unique home and environment to maintain maximum efficiency in your heating and cooling unit.