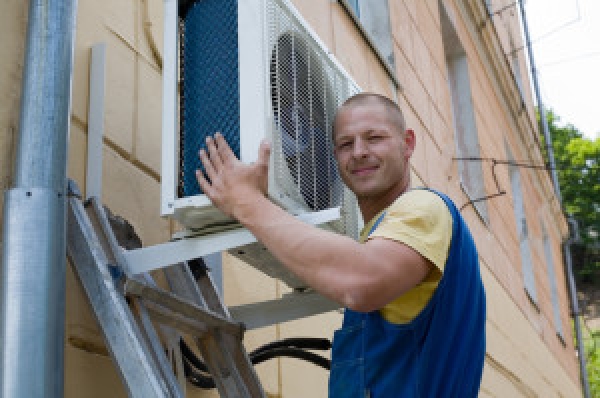 Texans are serious about many things, and air conditioning is one of them. With soaring temperatures in the summer, Texans really can't afford to live without air conditioning for long. Humidity can make Texas bitterly cold during the winter, so having your heater in proper working order is also important. Plus, the more efficiently your heater and air conditioner work, the more you save on energy bills.
When to Call
Call a heating and air service Tyler TX at the first sign of a problem. If your air conditioner sounds like it is working overtime, it probably is. If you hear noises you don't normally hear, like clicking, buzzing or stalling, make the call. The longer you wait to call a heating and air service in Tyler TX, the more damaged your system may become.
Shop Around
Unless it is an emergency, take the time to shop around and find the best heating and air service Tyler TX offers in your area. Companies offer discount service packages and other deals at different times. You may be able to find discounts on heater repair right at the beginning or end of winter. Similarly, you may find that some companies offer middle of the summer discounts on air conditioning repair and replacements.
Read customer reviews and find a company you feel you can trust. You can learn a lot from previous customers. Taking a little time to research a company can save you plenty of money in the long run.
Don't Do It Yourself!
You may be tempted to save money by repairing your air conditioner or heater unit yourself. Unfortunately, if you don't know what you are doing, even the best YouTube tutorials can't help you much. So before you break open the unit and start poking around, call a professional. The last thing you need is an entire unit repair after you tried an at-home fix and made things worse. After all, air conditioner and heater repair sometimes consists of just replacing hoses, springs, or filters. Trust me, the cost of paying a professional to repair the unit will be cheaper than replacing the entire unit.
What to Look For
Find a heating and air service company that offers quick service. If the company can't fit you in for another week in the middle of summer, move on and find someone else. Be sure that all technicians are licensed and certified. Find a company with positive customer reviews and a reputation for trustworthy, affordable service.
Photo Credit: @DepositPhotos/ Stanislav Komogorov