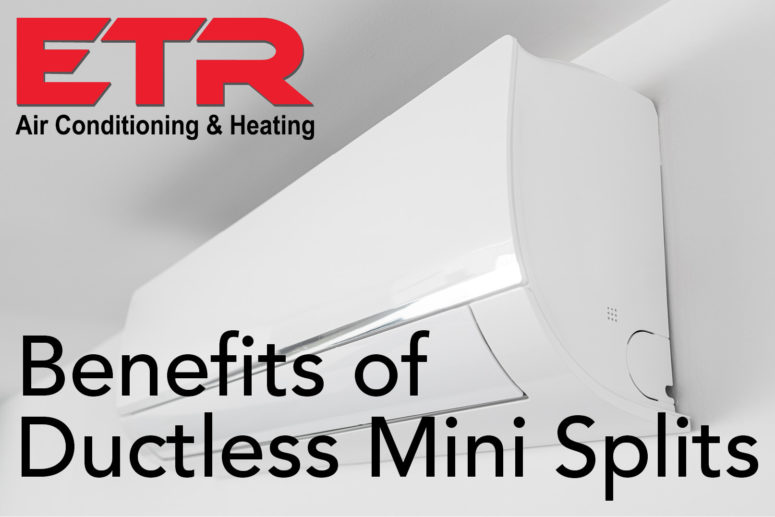 Winter weather in Tyler, Texas, is often chilly and wet. While the summer months make us miss those cold days in the winter, it's important to ensure you have proper heat in your home when the weather turns cold, windy, and rainy.
But what if you don't have a duct system installed to support an HVAC unit? Especially a heating unit?
A ductless mini split is the perfect answer if you have a home or business that doesn't have ducts for heating and cooling – for numerous reasons.
First off, what is a ductless mini split?
A ductless mini split refers to cooling and heating systems that allow you to control the temperatures in separate places or rooms in your home or business.
Many folks don't understand how a mini split heats since it doesn't require natural gas or strip heat. Mini splits are, in most cases, true heat pumps. They can extract heat from the outside, all the way down to zero degrees, and use it to heat the inside coils.
Mini splits consist of two main parts: the indoor unit, which is what is known as the "air-handling" unit, and the outdoor part, which is the compressor/condenser.
Examples of ducted heating systems are: space heaters (which can be kerosene, propane, or wood furnace), hot water systems (also known as hydronic), or radiant panels.
While the above HVAC systems have their benefits, a ductless system's efficiency can be the ideal choice for many situations.
Besides not having your business or home outfitted with a ducted system, there are other times a mini split heating or air conditioning system might be the right choice.
One example could be adding an additional room or rooms to a structure that aren't attached to the original duct system. In this instance, a mini split heater or air conditioner could be exactly what you need to make sure all your rooms have temperature control. It also helps keep you from extensive and expensive renovations to your new home.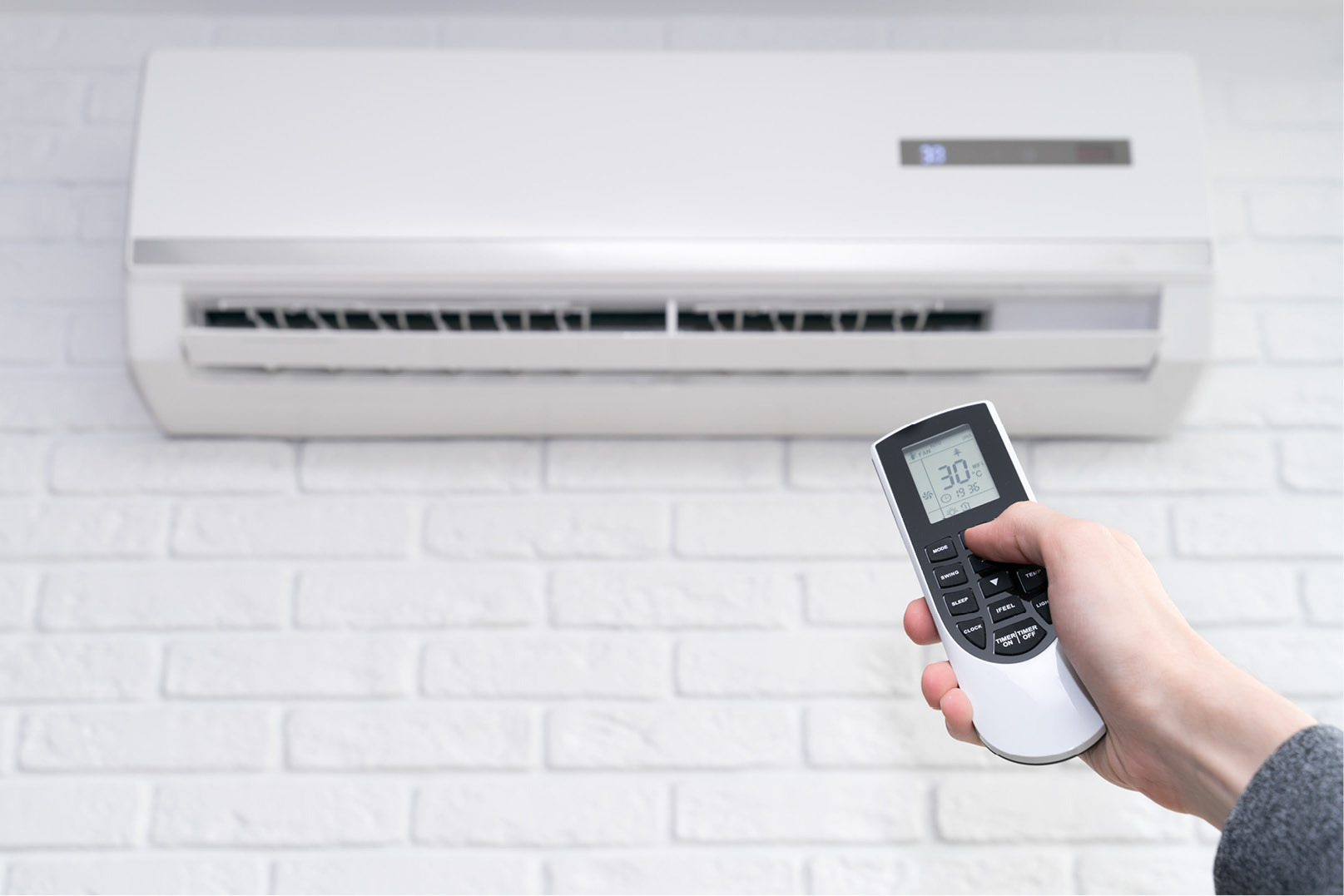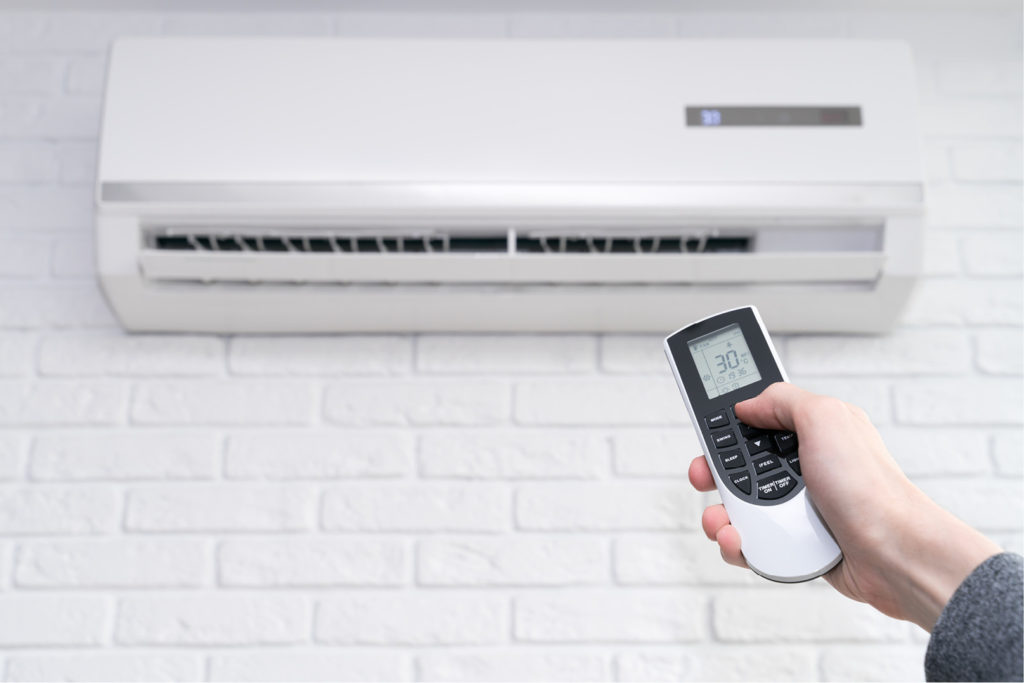 Another example of when a mini split system is beneficial is if you have a home or business—such as a tiny home or small manufactured structure—that's so energy efficient you only need a small unit to keep it hot or cold.
This versatility is one of the main benefits of investing in a mini split system.
The flexibility of a ductless system also makes them easier to install, saving you time and money
An additional benefit of using a mini split system to heat or cool your home is that they're small. Especially if space is an issue on your property or in your home, a mini split might be just what you're looking for.
Energy conservation can be a massive benefit of a mini split system.
Ducted systems have a tendency to be less energy efficient, as up to 30% of your heat or cold can be lost within the ducts.
This can be especially true of AC systems with ducts that run through hot, airless spaces such as crawl spaces and attics. Think about how hot attics can get on an East Texas summer afternoon! There's less opportunity for lost energy without all those ducts, saving you money on your utility bills. The added benefit to less energy loss is that it also makes the mini split systems more sustainable, as they're not wasting as much energy.
If you want these energy savings, make sure you purchase a unit with an official Energy Star accredited model. Discuss your options with a trusted and experienced HVAC technician to make sure you're getting the best possible product.
One of the drawbacks of a mini split system is that it can have higher up-front costs than other units. However, considering the ductless unit's energy efficiency, that expense could easily be made up down the road in savings on utility costs.
Here are a few other instances where a mini split system unit might be ideal for you:
Want to be able to use that spare room in the garage, sunroom, or addition year-round? A ductless heater/AC unit is the perfect answer to keep additional housing spaces heated/cool.
Do you want to make sure your living room is warm during chilly winter days but don't want to pay to heat the entire house? A ductless mini split system allows you to heat just one room, saving energy and utility costs.
Many people are choosing to downsize their homes for many reasons, but the cost is often the primary. Small homes are more energy-efficient and don't need a big ducted HVAC unit to keep the home's temperature comfortable. Invest in a ductless mini split system at the outset and save money in utilities long-term.
The cold months are here and, after years of layering up on those cold, wet, windy East Texas mornings, you've had it. You want to be warm in your home.
Call your trusted local HVAC technicians, such as ETR, and never wake up to a cold house again!