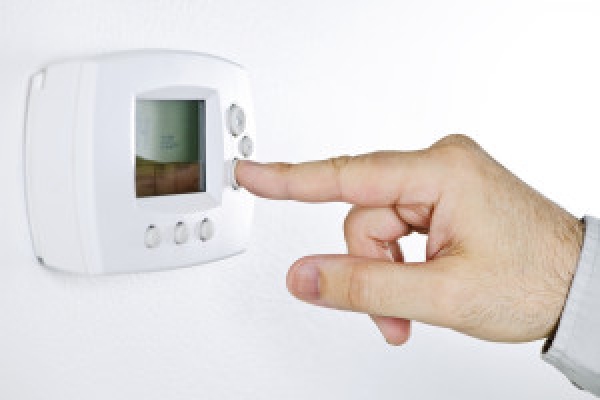 Is your home ready for summer? At East Texas Refrigeration, our Tyler air conditioning professionals can help! There are several ways to ensure that you are prepped and ready for the sweltering temperatures a Texas summer always brings. By giving it some thought beforehand, you can look forward to this season and all the fun that comes with it rather than dread it, hoping your home can "take the heat." Here is some advice, as well as a few tricks, to keep your home comfortable this summer.
Change Air Filter Often
Be sure to change your unit's air filter before the extreme heat arrives. Changing your air filter allows the air to flow freely throughout your home. It keeps the air clean and keeps you much cooler. We recommend that you change your filter at least every three months. If you have special circumstances, such as pets or individuals in the home who suffer from allergies, it is a good idea to change it more often.
Clear Duct Openings for Free Airflow
Another factor that greatly affects the airflow in your home are the openings to the ducts. This includes both indoor and outdoor openings. For those indoor, ensure that the air vents and registers are clean. You can do this by removing, soaking, and scrubbing them. Ensure that each cover works properly. If any need to be replaced because they are old or do not allow for maximum airflow, be sure to replace them. In addition, it is a good idea to analyze factors that may further decrease airflow such as decorating issues. This may include a couch or rug that is restricting airflow because of its placement or curtains that are hanging down over it. In regards to those outdoors, clear any debris or objects that are around the outside of your home, which may inhibit airflow from passing indoors and outdoors freely. Clean the grates covering these openings as well.
Have Your Unit Inspected
It is always a smart idea to have your unit inspected by professionals before the heat arrives. Our knowledgeable Tyler air conditioning experts are available and ready to check your unit to ensure that it works properly. We will conduct a thorough inspection, letting you know of any potential problems or areas that need to be fixed for a fully-functioning AC unit.
Shade Your Windows
In addition to a unit that is functioning properly, you can keep your home at a comfortable temperature by changing certain habits and taking some simple measures. One of these measures is to limit the amount of sunlight that enters into your home. No matter how well an air conditioning unit works, a blaring sun that shines right into your home will decrease its effectiveness. You can combat this in a number of ways. Cover your windows with blinds or shades. Consider planting trees in strategic areas around the home. Add awnings or other outdoor covers over windows, decks, and porches to limit sunlight.
Keep Indoor Appliance Use to a Minimum
Another helpful tip is to simply become aware of your habits throughout the day. Run the dishwasher and washing machine only in the evening or at limited times throughout the day. Cooking in the evenings can help reduce the heat in the home as well, as the oven is not putting off extra heat.
Spend this summer in comfort. If your home is in need of air conditioning repairs or inspections, look no further than our experienced Tyler air conditioning staff. We will keep you comfortable and healthy this summer. Give us a call today at (903) 581-3771.