The word "Summer" usually evokes images of barbecues, swimming and vacations. However, as fun as summertime can be, its accompanying heat can also be dangerous and even deadly to those without heat protection. The National Weather Service reports that heat is among one of the leading weather-related killers in the United States, resulting in hundreds of deaths per year. Along with a list of other precautions to help people avoid heat-related illness, the National Weather Service gives this admonition: "During excessive heat periods, spend more time in air-conditioned places. Air conditioning in homes and other buildings markedly reduces danger from the heat. If you cannot afford an air conditioner, go to a library, store or other location with air conditioning for part of the day."
As you know, these East Texas summers can get dangerously hot, and too many families in Tyler live without air conditioning during the sweltering summer days. Last month ETR partnered with our friends at The Salvation Army to collect fans for families in need. With the help of our wonderful customers, KVNE/KGLY, Lowe's, Chick-Fil-A, Trane, and Lifeway Christian Store, we were able to collect 379 fans, making this year's Beat the Heat Fan Drive a 215% increase from last year's fan drive. ETR would like to thank all of our loyal customers and friends that have helped us collect new fans for this cause.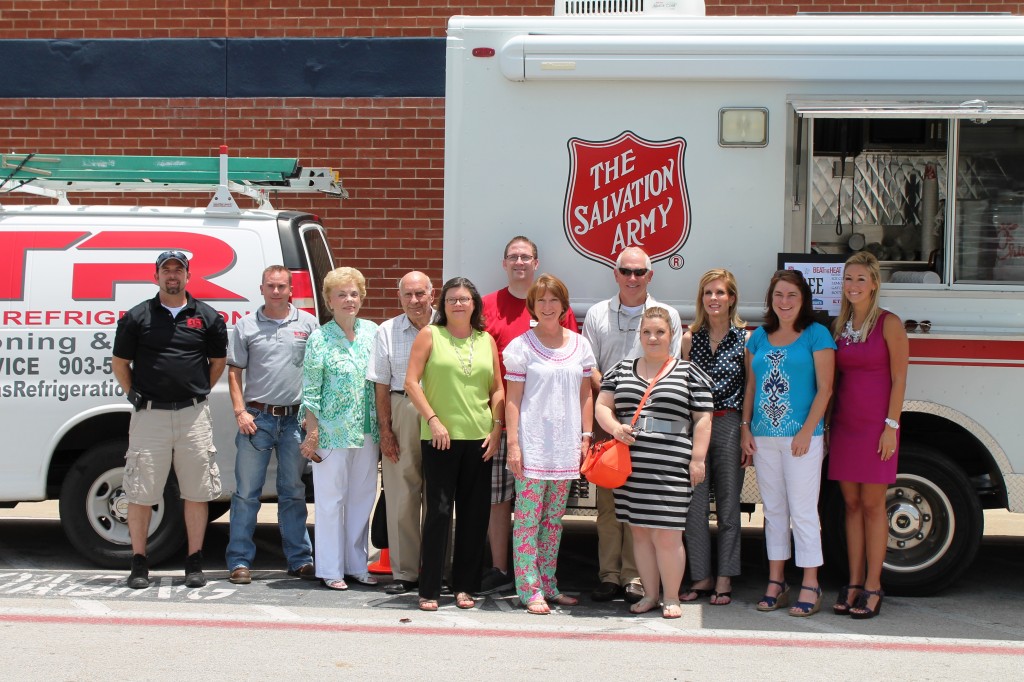 About 60 fans are needed each week in Tyler during the summer months, so there is still a great opportunity to give. If you didn't get a chance to participate in our Beat the Heat Fan Drive in June, you can still donate fans to The Salvation Army in Tyler. They will be accepting donations throughout the summer.
Fans can be donated in a variety of ways:
To make direct monetary donations to The Salvation Army, visit etrtyler.com and click on the Beat the Heat button. (Remember to write ETR Fan Drive in the Company Affiliations section of the donation page).
To mail a monetary donation, address it to The Salvation Army in Tyler at P.O. Box 2050 Tyler, TX
To donate new fans, simply drop them off at The Salvation Army Center of Hope building on 633 N. Broadway Ave., Tyler, TX 75702.
East Texas Refrigeration is proud to be part of the Beat the Heat Fan Drive, and we look forward to serving our community in the years to come. For all your air conditioning needs, call us at (903) 581-3771.