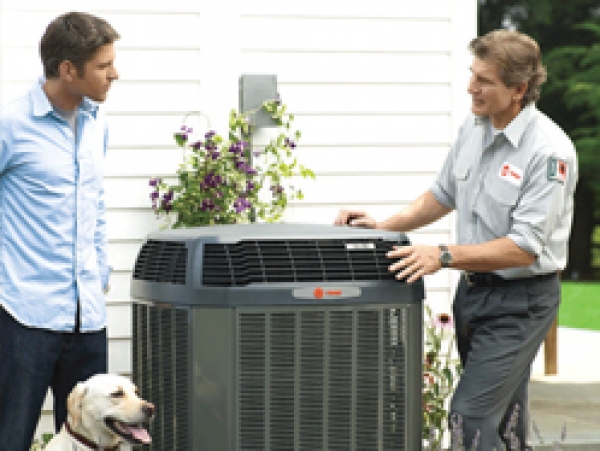 It's August, and after gasping its way through the recent heat wave, your air conditioning unit in Tyler, TX has breathed its last breath. It's only going to get hotter, and you need another A/C unit immediately before this East Texas summer really gets sweltering. We've all been in that situation, and it's stressful. Not to worry, at East Texas Refrigeration, we've set the standard for heating, ventilation and air conditioning service and installation for 35 years, so we understand the importance of good air conditioning in Tyler, TX! Maybe your last A/C unit wasn't ideal, but this time around, East Texas Refrigeration will help you buy a good quality, long-lasting, reliable air conditioning unit that can withstand the hottest East Texas months.
We're always here to answer any questions you may have, and if you'd like to learn more about your air conditioning choices before you shop, you can go to Consumer Reports Air Conditioning Buying Guide. This website gives you a comprehensive look at all types of air conditioners. Experts at the National Testing and Research Center tested 63 different air conditioning models and rated them based on comfort, indoor noise level, brownout, ease of use, airflow left and airflow right. These expert ratings, recommendations and reviews are all listed in the Consumer Reports buying guide, where you can also join forum discussions with other consumers about different A/C products and safety. Reading this easy guide will help you decide what's right for your home before you even begin shopping for air conditioners.
It's our goal to help our customers feel informed and confident when purchasing an air conditioning unit in Tyler, TX, so in our next post we'll talk more about the things you should look for and consider when buying a new air conditioning unit.
For all your home cooling needs, come to East Texas Refrigeration, where we carry quality air conditioning equipment. We'll help you select the air conditioning unit in Tyler, TX that's right for you, and our experienced technicians will install it quickly and efficiently–no long waits in a muggy, hot house. And remember, we're always here to do any emergency A/C repairs you may need, even in the middle of the night. With our 24/7 emergency service, you can always keep your home cool and comfortable.
Stop by today or give us a call at (903) 581-3771.