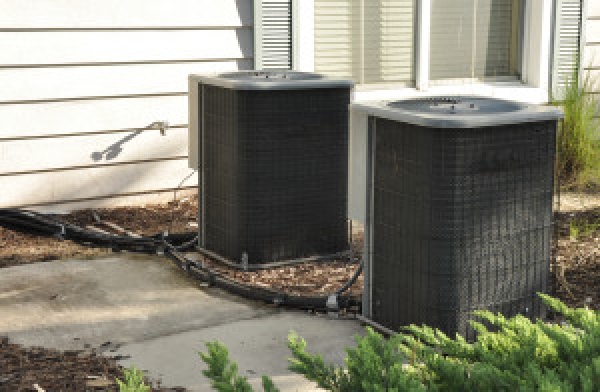 As the autumn leaves begin to change color and the temperature drops, it's possible that your air conditioner is the last thing on your mind. However, there's no better time to get around to servicing, repairing or replacing your air conditioner. And it makes sense: in the hot summer months, you probably didn't want to turn off your A/C for even a small amount of time, even for needed maintenance, repair or replacement. But in autumn, you can turn off the air without melting into a puddle of sweat. If you spent the summer grumbling "Our A/C is NOT doing the job!" then now is the perfect time to call East Texas Refrigeration, your trusted air conditioning and heating company in Tyler, Texas. Whether you need air conditioning repair, routine maintenance, or new unit installation, we are here to help.
A/C Maintenance: Regular maintenance and inspection are key to keeping optimal A/C unit performance, and that's where an Energy Savings Agreement (ESA) comes in. An ESA with ETR ensures that your heating, ventilation and air conditioning system is working correctly and efficiently through scheduled inspections and maintenance.
A/C Repair: When it comes to air conditioning repair in Tyler, our HVAC service techs are simply the best in the area. They are briefed daily on technical updates, safety procedures, environmental updates, and customer service to ensure that they stay up-to-date. Each of our service calls is monitored and dispatched through GPS on each truck to insure time spent on your project is as efficient as possible. Everything we do is centered around our mission statement: "Never leave our customer without cooling or heating if at all possible!"
New A/C Unit Installation: If your A/C unit really has breathed its last breath, our replacement specialists can help you get the best possible unit for your needs, whether commercial or residential. At our air conditioning and heating company in Tyler, TX, we handle all facets of residential HVAC, including new construction and replacement of existing equipment. We employ 3 full time estimators/designers with more than 50 years of combined experience in design. They are equipped with the latest computer technology to offer our customers the highest level of efficiency and comfort design for any size home.
East Texas Refrigeration has been a trusted air conditioning and heating company in Tyler, TX for over 30 years. With our competitive pricing, certified Nate & EPA HVAC technicians, certified healthy air specialists, and 24/7 emergency service, it's no wonder that we're an Angie's List recommended Contractor, with multiple Top 10 Trane Awards to our name. Our main priority is your complete satisfaction, so call our heating company in Tyler, TX for all your HVAC needs.
Photo Credit: © Depositphotos.com/Cynthia Farmer